Request for Quote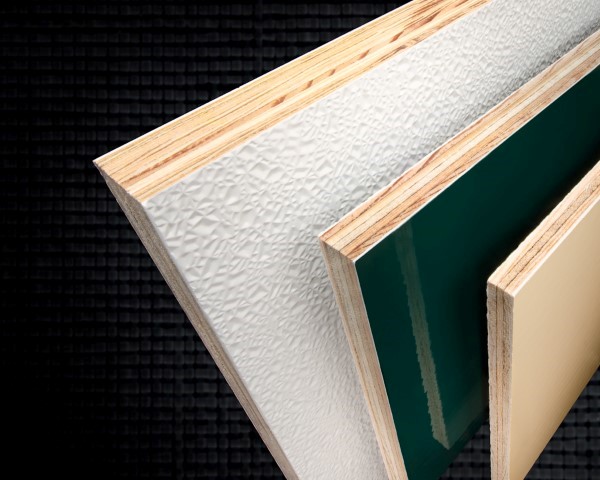 FiberForm® Fiberglass Reinforced Concrete Form Panels
FiberForm® Fiberglass Reinforced Concrete Form panels utilize a high quality APA trademarked Douglas Fir plywood core laminated with 17 oz. fiberglass woven roving to provide a high strength, durable, and reusable panel.  The exterior of the panel is finished with a chemical resistant gel coat finish to produce a consistent high quality architectural grade concrete finish. 
Advantages of FiberForm® Fiberglass Reinforced Concrete Panels
FiberForm® Concrete Form Panels are:
Less expensive than steel forms
More durable than MDO and HDO
Known for providing high strength and stiffness
All panels custom cut to your specifications. Standard panel sizes can range from 4' X 8' or up to a maximum of 120" high X 58' long at no extra cost per square foot. Longer panels have proven to offer superior consistency when building seamless curved forms. No job is too small or too large.
A typical Fiber-Tech FiberForm® panel uses APA trademarked B-CX plywood, plugged and touched sanded with Structural group I veneers to ensure smooth consistent concrete form panels.  FiberForm® concrete forms are typically manufactured with 1/2", 5/8" or 3/4" cores.
Fiber-Tech offers standard woven roving in either 17 oz. or 22 oz weights. Multiple layers of fiberglass can be laminated together to increase strength and further improve impact resistance.
FiberForm® panels are edge-coated with a water-resistant edge coating to prevent moisture absorption.  FiberForm® panels exterior finish has been tested to be compatible with most releasing agents of various bases, concentrations and dilutions when used according to release agent's directions.
The standard FiberForm® finishes are…
Side 1—Gel Coat. 15 mils (+-.003") of a smooth, high gloss concrete grade gel coat designed to offer superior weathering characteristics and abrasion resistance. Fiber-Tech's concrete grade gel coat is formulated to offer maximum flexibility, abrasion resistance and is acid and alkali resistant.
Side 2—Gel Coat. 15 mils (+-.003") of a smooth, high gloss marine grade gel coat designed to offer superior weathering characteristics and high durability.
The Fiber-Tech FiberForm® advantage is…
Seamless, one-piece construction
Consistent panel finish results in uniform concrete finish
Less rework saves time and money
Custom cut to your specifications
Durable, strong & abrasion resistant
Long panel and form life results in low cost per pour
Edge-sealed to resist water absorption
Easy to strip and clean ensuring reduced labor costs
Decades of proven FRP performance
Fiber-Tech FRP is an unbeatable investment for large seamless pours.  FRP is less expensive than steel forms, more durable than MDO/HDO, and has a high chemical resistance.  One piece, seamless panels can be custom cut up to a maximum of 10' x 55', perfect for pre-cast concrete panel manufacturers.
Contact Fiber-Tech Today for Fiberglass Reinforced Concrete Solutions
Call today to learn more about how the FiberForm® panel can save you time and money on the next major pour.  Fiber-Tech is the leading manufacturer of fiberglass panels for the transportation, construction, corrosion, military, shelter and marine markets.
Call the "Composite Panel People"
at Fiber-Tech Industries today!
Download Information Sheet